Just a few hours beyond Melbourne's bustling city centre, you will find yourself in nature's paradise with stunning beaches, rugged coastlines, tropical rainforests, and rolling vineyards.
Whether you're travelling to Melbourne for the Australian Open, Melbourne Cup Carnival, or just visiting for a holiday, we recommend hitting the open road and discovering these amazing destinations for the day.
Great Ocean Road
Discover one of the world's most scenic coastal drives along the famous Great Ocean Road. Beginning just 90-minutes from Melbourne's city centre, this drive along the dramatic south-west coastline of Australia is famous for a reason. With stunning clifftop views, world-class surf, pristine beaches, towering limestone rock formations and tropical rainforests, this adventure will have you in awe from start to finish.
Home to the famous and very recognisable limestone spires of the 12 Apostles, other notable landmarks along the way include seeing the world-famous waves at Bells Beach, the incredible natural architecture at Loch Ard Gorge and The Grotto, and the mesmerising Hopetoun Falls at Beech Forest.
Want to add a Great Ocean Road Tour to your upcoming adventure? Get in contact with us.
Phillip Island
Journey to the pristine beaches of Phillip Island for a day filled with spectacular vistas and amazing wildlife encounters.
Visit the Moonlit Sanctuary Conservation Park to observe sleepy koalas in their natural habitat and meet several Australian native animals such as wallabies, kangaroos and colourful birds and reptiles. As dusk falls, witness one of nature's most adorable spectacles at the Penguin Parade, when hundreds of tiny fairy penguins waddle out of the ocean and make their way across a local beach into their burrows.
Add a Phillip Island Penguin experience to your trip – contact us here.
The Mornington Peninsula
Combine the best of Europe's coastal living with traditional Aussie charm and you will find yourself in the beautiful Mornington Peninsula, just one hour outside of Melbourne's city centre.
Breathe in the fresh seaside air as you explore the local galleries, spas and cafés, relax by the beach, or escape to the hinterland for gourmet delights at boutique wineries.
For wine enthusiasts, we recommend heading into the rolling hills to discover the ultimate wine-tasting experience. Surrounded by Bass Strait, Western Port and Port Phillip Bays, The Mornington Peninsula presents an exciting wine region for winemakers to showcase their creations to match the beauty and diversity of the landscape.
For those looking to unwind and relax, look no further than Peninsula Hot Springs – an award-winning natural hot springs and day spa. Natural thermal mineral waters flow into the pools and private baths at their coastal oasis, providing an idyllic setting for relaxation and rejuvenation.
The Dandenong Ranges
Explore towering forests, fern glades and misty mountains in the beautiful lush haven that is the Dandengong Ranges. For nature lovers, this national park is a must for outdoor walks, waterfall chasing, and incredible lookouts.
Our recommendations are Steavenson Falls in Marysville, the beautiful Alfred Nicholas Gardens, Kalorama Lookout, Burkes Lookout, and one of the most walked tracks, the 1000 Steps Walking Track, dedicated to the Kokoda Trail of Papua New Guinea (however as you may guess, there are a fair few steps on this walk).
Daylesford and Hepburn Springs
A vibrant community of artists, healers, gardeners, writers and musicians, Daylesford and Hepburn Springs offers the perfect getaway to rest and rejuvenate away from the big city.
Historic Hepburn Springs is in the middle of Australia's largest concentration of mineral springs, which are full of health-giving minerals. The town has over 80 natural springs high in calcium, silica, magnesium and an abundance of other minerals – making it the perfect destination for a wellness retreat.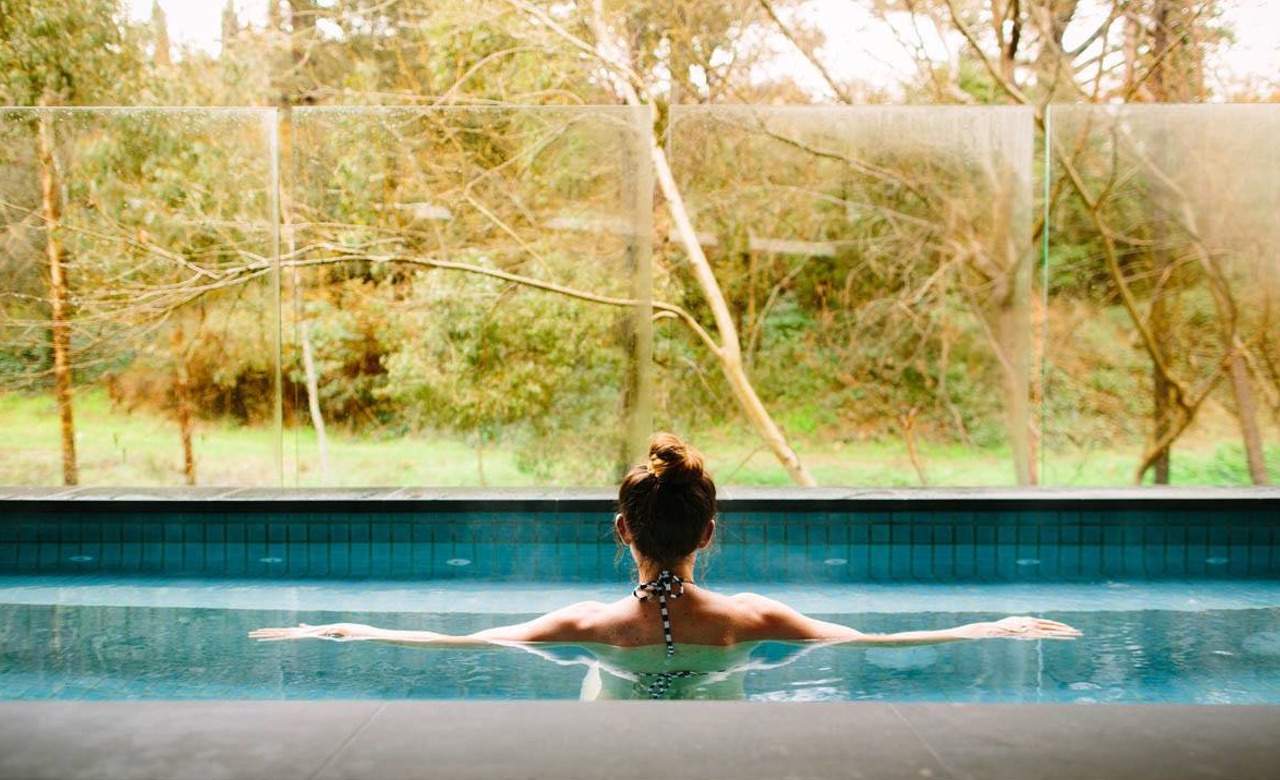 At mineral spas and bathhouses across the region, you can experience traditional communal bathing in warm mineral water, relaxation pools, spas, salt therapy pools and steam rooms. You can also taste the different mineral formulations at old-fashioned pumps and pipes in Hepburn Springs Mineral Springs Reserve.
For those less interested in a spa-day, there is plenty more to do in the town with local markets, beautiful historic buildings, wine tasting, award-winning restaurants, bakeries and cafes, as well as boutique shops. For golf lovers, you can also visit the Hepburn Springs Golf Club, featuring a challenging 18 hole course, unsurpassed vistas and the best grass greens in the Spa Country.
Grampians National Park
As one of Victoria's most popular holiday destinations, Grampians National Park comprises of rugged sandstone mountain ranges, lush rainforests and an abundance of Australian wildlife. A must-do for nature lovers, this stunning national park is located around three hours outside of the city and is a perfect getaway for bushwalks, climbing, scenic drives and even a bit of camping (or glamping).
For incredible views, our top picks in the national park include Boroka Lookout, The Balconies, Mackenzie Falls (one of the largest falls in Victoria), The Pinnacle walk and lookout and Reeds Lookout.
For those wanting to extend their stay, we recommend doing so in style and glamping at Halls Gap Lakeside Tourist Park. Picture yourself rugged up in a luxury safari tent overlooking the valley which makes home to hundreds of kangaroos. It's the perfect unique experience to get re-acquainted with nature.
If you're heading to Melbourne for the Australian Open, Melbourne Cup Carnival or just for a holiday, why not add on one of these great day trips. Speak to our travel agents today and we can help you plan the perfect trip!