There is no better time to visit the beautiful city of Paris than when the world's greatest clay court championship is on. Before you witness the world's greatest tennis players come together in the city of light, check out our top travel tips to help your journey run as smoothly as possible.
1. Download Navigational Tools
The best way to travel around the city and to the tennis is via the city Metro. Whilst it may look intimidating at the start, once you've worked out the system and taken a few rides, you'll be travelling like a pro in no time. However, to speed up that process we recommend using a route planning app to help you figure out how to get where you need to go quickly. There a few options around including the standard RATP app (which no Parisian lives without), the Citymapper App or Next Stop Paris app.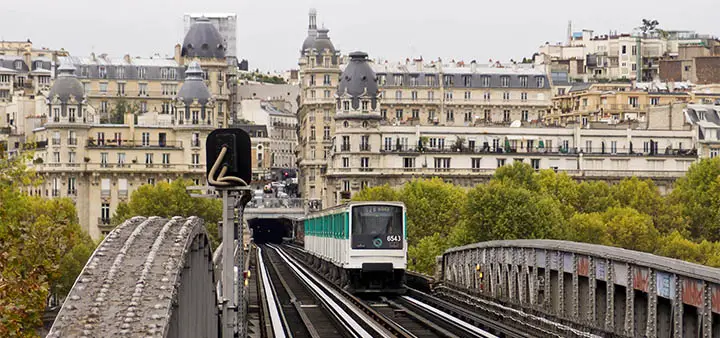 2. Avoid Metro Mayhem at Boulogne
There are two lines on the metro to get to the French Open. Line 9: Mairie de Montreuil – Pont de Sèvres (stations: Michel-Ange Auteuil, Michel-Ange Molitor) and Line 10: Gare d'Austerlitz – Boulogne (stations: Porte d'Auteuil or Boulogne Jean-Jaurès). The trains run on average every five minutes, however during peak stadium times, it's best to walk a bit further and catch the train from Michel-Ange Molitor station as the other stations tend to have a hefty queue.
3. Learn some French basics
Whilst many of the locals speak English, it is always appreciated when the French language is utilised for pleasantries to begin a conversation. For example, rather than approaching someone and simply asking 'Hi, do you know how to get to the metro?" start by greeting them in French, "Bonjour", and then asking if they speak English. It might not be perfect, but the gesture will go a long way. See some key phrases below:
Bonjour / Bonsoir – Hello / Good evening
Merci – Thank you
Pardon – Excuse me
Parlez vous anglaise? – Do you speak English?
4. Dress for the unpredictable
Although Paris weather is pleasant during May/June, you can never be too prepared for unpredictable weather. We recommend bringing a light jacket to keep you warm during those cold snaps and importantly bring sunscreen and a hat to avoid walking out of the event like a lobster.
5. Enjoy your own picnic
Like Wimbledon, the French Open allows guests to bring their own lunch to the stadium. Skip the queues at the pricey food stalls and pack your own French-style picnic filled with delicious fresh baked goods that you can pick up at any of the amazing bakeries and cafes before arriving.
If you have any other event questions or want to book your French Open experience, chat to our travel team!